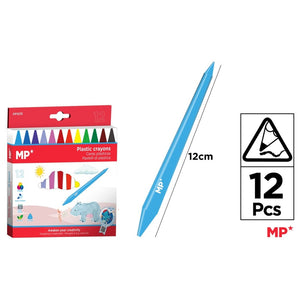 MP Triangular Crayons 12pcs (PP935)
Rs. 599.00

Rs. 599.00
Tax included.
---
---
Bi-tone plastic wax pencils: a fine one to fill in small spaces and a thick one.
Triangular body to facilitate holding and adopt the correct posture when writing by the little ones.
Very vivid colors that can be mixed with each other with good coverage capacity, easy to sharpen and erase.
They are non-toxic so they are ideal for school use. Boxof12 long colors.